Learning piano at 60 changed my life!
Learning piano at 60 changed my life! | You are NEVER too old to begin learning!
When most people think of learning a new skill, they imagine themselves as young adults, just starting out on their journey through life. But what about those of us who are a little older? Is it too late for us to learn something new?
I'm here to tell you that it's not! In fact, learning a new skill can be one of the most rewarding experiences you'll ever have. I know this because I'm 60 years old and I've just started learning piano. And let me tell you, it's been an amazing experience so far!
How it all began
My name is Judy and I am writing this article as I regularly write to Gill here at AllegroKeys to let her know my progress! She asked me to write this article for the site to let you know my story!
I have an old keyboard in my house that I bought for my daughter about 20 years ago when she was a young child. It is a fine little keyboard – but I always thought of it more as a toy with various beats and sounds and flashing lights.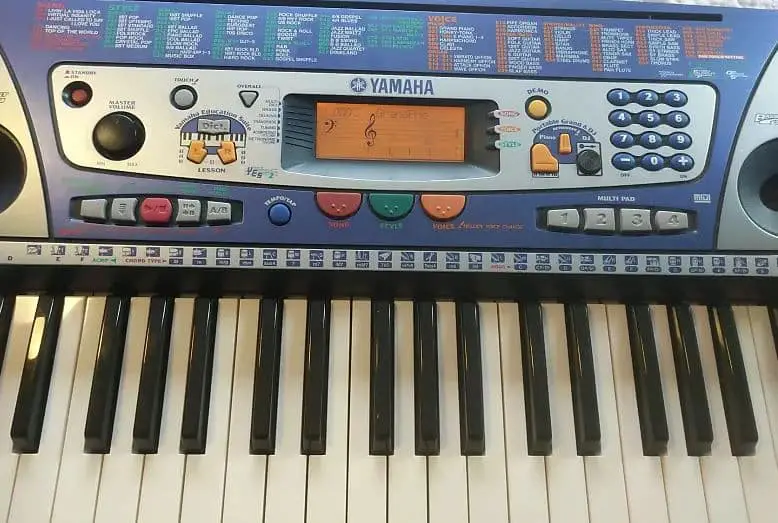 One day, about 6 months ago, I plugged it in and had a go! Well I was hooked. I couldn't get up from it! I kept trying to play little melodies from my head… getting them wrong…. Fixing them up…. Cheering myself on! I got up and thought, that's it! I'm going to learn properly!
I looked up local teachers and found one that lived just a few doors away from me. She came to visit that afternoon and we had coffee and a great chat. She is a beautiful young mother who teaches piano lessons in her home or the student's home. I asked her to come to my house for the lessons so that I could learn on the keyboard I had and she suggested that we alternate so that I could get a feel for her full-sized piano too. We agreed and began the following week.
As the weeks progressed, I learned more and more notes and eventually my first proper little song/piece – I was so proud of myself! It was a beginner piece called " Virginia morning".
Within a few months and playing every single day, I had finished the third beginner book and then came the speech. She told me that if I wanted to go further, a better piano/keyboard would be a good idea! To be honest I had been thinking about it…
My new piano!
I was just surfing around online and found AllegroKeys and I got interested in the articles recommending the various pianos. I reached out to Gill. She was so helpful and went through all the pianos with various features and pricetags.  There were so many choices but I went for the Yamaha P515 which is a fine instrument with proper wooden keys. I was determined to go on so I invested in me!
What a good choice that was! I absolutely love my Yamaha and it has really helped me progress. I will get Gill to include a link to the same model as my own in this article in case you want to have a look for yourself.
This Yamaha P515 I bought has wooden keys which was the most tempting feature for me! Although Gill said that digital pianos had come a long way and the keys on other cheaper models were weighted and many mimicked the feel of wooden keys – I wanted the real deal! I also wanted something portable that I could move easily if I wanted to. One of the many benefits of a digital piano, as Gill pointed out, is that it has the look, feel and sound of a traditional acoustic piano yet it never needs tuning!
My learning progress
Now I can play pieces with both hands. Each week I progress and with every song/piece I learn, the level is a little harder.
I also learn scales and a little music theory (you can't help but learn it as you learn piano but it is wonderful!)
Learning these scales and chords all help me understand what I'm playing when it comes to learning a new piece- and makes it so much easier. The scales also exercise my hand and finger muscles, making my playing skill so much better!
I also signed up to a music program online called Flowkey. It is absolutely wonderful! I use my iPad and sometimes my phone to learn and they have a huge repertoire of pieces and songs at all levels. My teacher was shocked at this as I learned to play the theme from "Game of Thrones" from the flowkey app without telling her and I surprised her one day!
Using flowkey alongside my lessons has really helped my progress, plus it is great fun!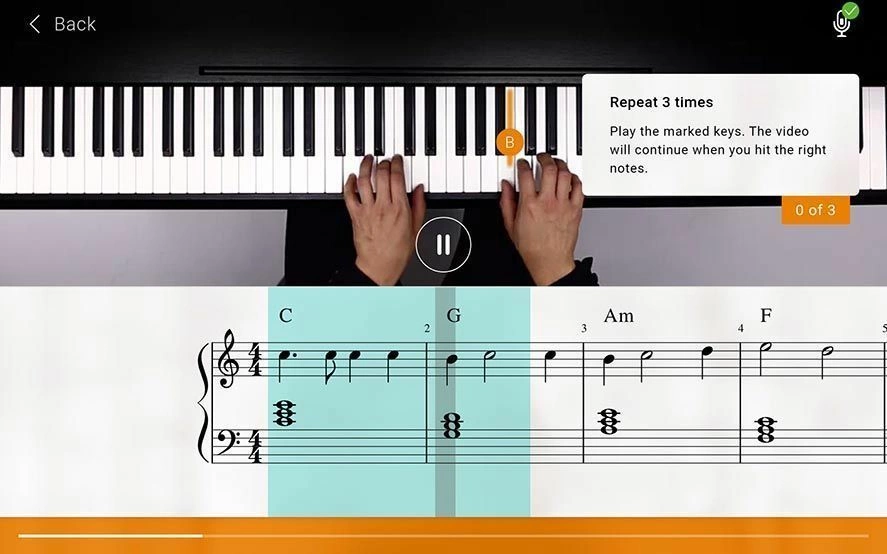 I will put a few resources at the end of this article to help you if you are like me and want to learn piano! Just remember, you are never too old to learn this wonderful skill!
Now, however, I want to talk about the many positive benefits of learning piano that I have found from my experiences. Boy oh boy I could write a book! This has changed my life!
The many benefits of learning piano at 60!
Increased cognitive function
Learning a new skill at any age is beneficial but learning a skill later in life can be especially rewarding. Studies have shown that learning new things can help keep our brains sharp and can even delay the onset of dementia or Alzheimer's disease. Piano playing is a great way to keep your mind active and learn new things.
Improved memory
One of the main benefits of learning a new skill at 60+ years old is that it can help improve memory. The hippocampus, which is the part of the brain responsible for learning and memory, starts to shrink in size as we age.
However, learning new things can help keep the hippocampus active and healthy. This is because when we learn something new, we create new neural connections in the brain. These connections help keep the brain functioning efficiently.
For me, I find I am more alert in my daily life- paying attention more to things around me. It has opened up a whole new world to me. I am not sure yet, but I even think my memory is improving – I suppose I shouldn't doubt it! My focus has increased and therefore, how could my memory be anything but improving! I have more clarity!
Physical benefits
In addition to the mental benefits, learning piano can also have physical benefits. Playing an instrument like the piano requires good hand-eye coordination and fine motor skills. These skills can help improve other activities, such as writing and sewing. I can feel my fingers loosen up each time I play – you definitely have to exercise the muscles in those fingers as you get older! The piano is a great way to do it!
Connecting with others
Finally, learning new skills can also help us connect with others. Playing music is a great way to make friends and connect with people of all ages. And what could be more rewarding than making friends and learning something new at the same time?
I joined a local music class where we learn to read and write music notation to help me along with my piano lessons. I have made a great bunch of friends – old and young! It is such fun!
Sense of achievement and satisfaction
Learning piano at 60 has given me a great sense of achievement and satisfaction. It has helped improve my mood and overall outlook on life, which in turn has led to a more fulfilling existence. When I master a passage or even a couple of bars of a tune, I feel great!
I remember when I first looked at a bar of music and it was so alien to me – I never thought I would be able to master reading notation! Now I can read it and play it!  Every day I look forward to playing! I am improving every time I play!  I has really improved my mood and positive outlook. Finding new songs and pieces to play – exploring the piano playing by ear – exercising my fingers! I just love it!
Enhanced sense of self-worth
Learning piano has given me an enhanced sense of self-worth! I am proud of myself! My family members are amazed too- I have not played too much for them yet – but I will! What I have played for them has really left them in awe. I played the first part of Mozart's Rondo Alla Turka (the easy version and very slowly for now!) for my daughter and her family after dinner last weekend.
They could not believe I had gone from never reading music to being able to play this classical piece. I can't wait to get it off a little faster and impress them the next time- perhaps even the more difficult version of the piece someday – I am learning the easy version for now, but it is both hands and still quite difficult for me! It is a real exercise!
A calmness I never experienced before…
In my case, learning to play the piano has helped me to feel more relaxed and calm. It's also helped me to become more disciplined, as learning how to play the piano correctly takes a lot of practice and hard work. Learning to play the piano has really given me that sense of accomplishment and satisfaction that I never would have thought possible at my age!
Tips for learning piano as an older adult:
– Set realistic goals for yourself and make a learning plan.
– Practice regularly and be patient – learning to play the piano takes time and practice! Start with easy pieces a child would learn and be proud of yourself as you learn each new note! Don't push yourself too fast, that will come naturally!
– It is a great idea to join flowkey or get some app on your phone or ipad to help you along. There is a whole library of songs on flowkey and lessons if you haven't got a teacher. I am learning from sheet music on flowkey. I have some books but lots of the songs I'm learning now are saved in my favorites on that app. I love it.
– If there is a local music class in your area, join! Through connections you learn more – you share ideas and experiences and meet great people with similar interests.
-Make sure you have a good piano to practice on. As I wrote above, I had an old keyboard and it was my starting point… but I don't regret investing in that Yamaha P-515! It is my pride and joy and it has helped me progress so much!
-Don't forget to learn scales and finger exercises – these will strengthen your finger muscles and also help you with passages in more difficult pieces.
-Don't forget to listen to music regularly! Developing your musical skills includes developing your listening skills.
-Most of all, enjoy yourself! Sit at that piano and play! Don't be afraid to try playing by ear- what's your favorite song? Can you play the melody? Try…! Just with the right hand for a start and later you can add the left!
If you're interested in learning to play the piano, don't let your age hold you back! There are plenty of resources out there to help you get started. Reach out to Gill here at Allegro keys and she will guide you on the right path! She has sent me sheet music, tips, and tricks along the way – as well as a lot of encouragement!
Resources:
I said I would mention some resources I use, the books I used, and a link to the piano I bought.  I bought mine at Sam Ash but it may also be available at other stores.
These are the books I began with (available on Amazon – click on the image to view):
Fllowkey is a wonderful way to progress and learn new songs. They have a huge repertoire to choose from. I highly recommend flowkey.
This is the beautiful piano I bought for myself at Sam Ash:
Don't hesitate to ask Gill here on Allegrokeys if you need advice on which piano to choose. I chose the Yamaha P-515 but there are cheaper options that she recommended (as I said above I just couldn't resist the wooden top keys!)
8notes is a fantastic site with free music
It also has a piano resources section with lots of free lessons:
There is a daily limit to the free resources but it's only $20 a year if you want more than the free daily limit. I love this site! I print a lot of music from here.
Lots of free music to download here with accompanying video tutorials
Learning to play piano at 60 is no easy feat. It takes time, patience and a lot of practice. But with the right mindset and tools, you can overcome any challenge that comes your way.
If you are considering learning piano at 60 just like me – I have three final words for you: Go For It!